Be Kind!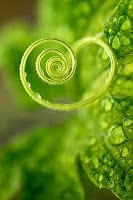 The faeries have this quote that they want me to share with you.
"No act of kindness, no matter how small, is ever wasted." Aesop
Since February is the month of the heart, we challenge you to see how many random acts of kindness you can do this month. You will be amazed in turn by how much loving kindness is returned to you.
Real Talk
I am a member of this wonderful organization called Real Talk. This is a quick excerpt of Two of the Top Ten Ways to Expand the Love in Your Life that they just sent to me. I wanted to share them with you. Please visit http://www.realtalk-now.com/ to see the amazing things that they are doing, and help to spread the love!
1. "Do everything with love."
"Do everything with love … including putting the keys in your ignition." How could that change the way you zoom through a day? What if you slowed down and asked this question frequently, "If I was doing this with love what would it look like?" Would I have more grace, be more present, more open, kind, responsive … Try it and see what happens!
2. "Do your eyes light up when you see me?"
In an interview Mohammed Ali once said the only thing a child wants to know when you enter a room is, "Do your eyes light up when you see me?" How often do you look in people's eyes … do you really see your friends, colleagues, family and loved ones? The next time you have a brief encounter or conversation see if you noticed their eyes. What colour are they? People especially in organizations often feel invisible. The one way you let people know they matter is by seeing them and looking them in the eye.
Please visit this wonderful site and sign up to find out the other 8 ways to Expand the Love in Your Life. 😉
Sending you sunshine and faery magic,
Susanne