Black Prince Cirque is a beautiful trail in Peter Lougheed that is located just off Smith-Dorian Trail (Hwy 742) which is a gravel road. The start of the trail ends up going along an old logging trail so it is easily accessible and great for families. The trail forks and most people go to the right first. You reach Warspite Lake within about an hour and get to take in these magical views. Most people just loop back from here, but we extended our hike.
We chose to go left and there was a lot of bush wacking and climbing over logs and on logs to make it over the water. which was quite high at this time. We did this on June 27, 2021. We were told that later in the year, the water level drops significantly.
Wildflower Haven
Once connecting with the trail head again, you go over loads of rocks and then a very steep incline up to the waterfalls. The Wild Flowers were incredible: Fairy Slipper:Calypso Balbosa Orchid/Hostas/Forget Me Nots/Columbine to name just a few. In a week's time, there will be a full carpet of wildflowers in bloom.
We still had to cross some patches of snow, and we were greeted by marmots near the top. We did not have ice kleats with us, so did not go all the way to the top as it was slushy and icey.
Spectacular Waterfall with Jaw Dropping Views
The view that we got of the waterfall was breathtaking. Here is a quick video to show you the beautiful waterfall and the lake you see at the bottom of this video is Warspite lake.
Grizzly Bear Encounter/Readiness:
After having lunch at the top, we headed back down the steep incline. About 100 metres away from us, there was a Grizzly digging at roots. We continued walking, albeit swiftly, and constantly looking to see where the grizzly was moving to. We were fine, but please beware, as there are many bears in this area. In all the years I have been hiking, this is the first time ever, that I saw a Grizzly. Be sure to pack your bear spray and have it readily accessible and know how to use it!
Hiking Tips:
Tip 1: We went the other way around the lake back, and there was no bushwaking or log jumping involved at all! There were instead beautiful mossy streams and a very easy trail to tackle! So word to the wise. Once you hit Warspite Lake, take the trail on the right for a much easier hike!
Tip 2: Pack a quick-dry towel in your pack and dip your feet into the ice cold water at the end of your hike. Absolutley invigorating and the perfect way to end this adventure.
This hike is definitely one of my new favourites. Stay safe. Be Well. Get WILD! For more great hikes in Peter Lougheed visit: https://www.alltrails.com/parks/canada/alberta/peter-lougheed-provincial-park
Wild About Nature ONLINE Challenge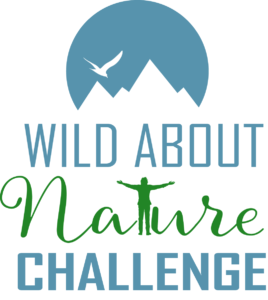 If you are wanting to get motivated to get outside each day for 30 days, consider signing up for one of the monthly ONLINE WIld About Nature Challenges which are as easy as getting out your own front or back door.
Testimonial for the ONLINE Wild About Nature Challenge: "Before taking Susanne's Nature Challenge we always had good intentions of going for daily walks, but our busy schedules just seemed to get in the way. By enrolling in her challenge I knew this would be a commitment and would better our chances of following through. What I didn't realize is how much it would open up our eyes to the minute wonders of nature right in our own neighborhood!
Susanne's inspiration and informative sharing kept us intrigued and anxious to discover even more of what nature had to offer! As wildlife photographers we spend so much time behind the camera looking for the big animals, that it was nice to be in nature and experience the big and the small uniqueness it has to offer. Our daily walks soon became a time of anticipated pleasure that not only reconnected us with nature in a much different way, but it also rejuvenated us and expanded our creative thinking for our business and everyday life.
I highly recommend Susanne's Nature Challenge as you will get out of it more than just a walk in nature."
– Keltie & Stan Masters, Back to Nature Apparel: https://backtonatureapparel.com/
For more details on the challenge or to sign up, visit: https://learning.motivatedbynature.com/